Cavenurian Centre Director & Founder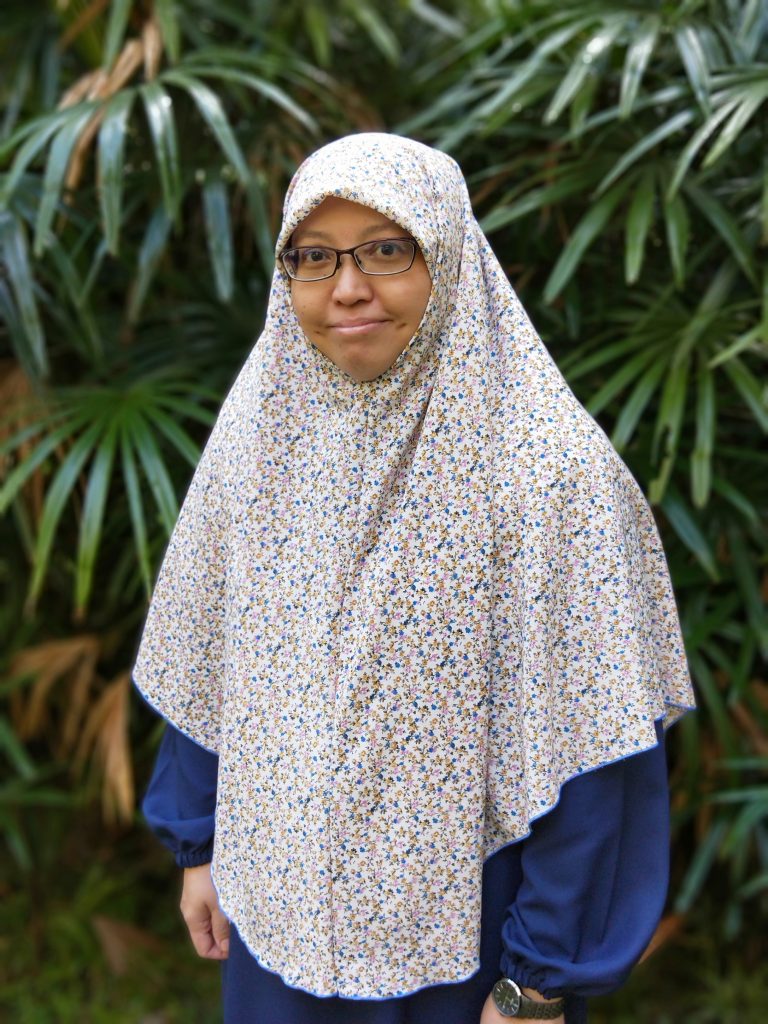 Haniah Abdul Hamid has more than 25 years of experience in the education field as a supervisor, principal, teacher, lecturer/trainer and a consultant. She began entering the education field since after her graduation. She was a former primary school teacher in the government school, before she decided to pursue the early childhood field.
After serving a mosque kindergarten as the principal, she set up her own consultancy company known as 2HEED Pte Ltd in 2003 with the aim to advocate to educators of the need of a holistic integrated education based on the philosophy of education in Islam. Several workshops and talks as well as educational journeys for teachers were coordinated in Singapore. She had also conducted talks in Singapore, and the Sri Lanka Regional Roundtable meet as well as in Malaysia for the practitioners of early childhood.
In 2009, together with her co-founders, they decided to put their belief about the integrated, holistic, wholesome education into reality by setting up a kindergarten known as Cavenur. Her passion for continuous lifelong learning can be seen in her learning journey. She graduated from National University of Singapore (NUS) with a double degree in Bachelor of Arts and in Bachelor of Social Science (Sociology, Hons). She received a Postgraduate Diploma in Education (specializing in primary levels) from National Institute of Education in Nanyang Technology University (NIE/NTU) and joined the teaching force in the government primary school. She also holds a double Masters degree in Education specializing in early childhood (QUT, Australia) and specializing in Curriculum and Teaching (Singapore NIE in Nanyang Technological University). In the area of Islamic Studies sis Haniah has a Bachelor Degree in Islamic Revealed Knowledge & Heritage (IIUM, Malaysia).
In the areas of teaching reading to children with challenges in dyslexia, she has obtained double Certificate of Educational Studies (Dyslexia Studies & Dyslexia Support) from the Dyslexia Association of Singapore (DAS)/the College of Teachers (University of London, UK) and Certificate in Orton-Gillingham training (Orton-Gillingham Centre, Singapore). She took up the challenge to pursue this reading field because she believes in teaching her own son who faces this challenge. Currently she still teaches children who struggle with reading. Concurrently, she continues to pursue her interest in fine-tuning the integrated curriculum for the kindergarteners through which children not only find the meaning and purpose of learning, but also to accept and acknowledge that they are gifted in the most unique ways  and as worthy persons.
"Every child, every parent and every individual, are gifted in ways that go beyond societal limited definition of giftedness. It is our mission to help each person who are entrusted to us, to find their giftedness and believe they are created and born into this world for a meaningful purpose."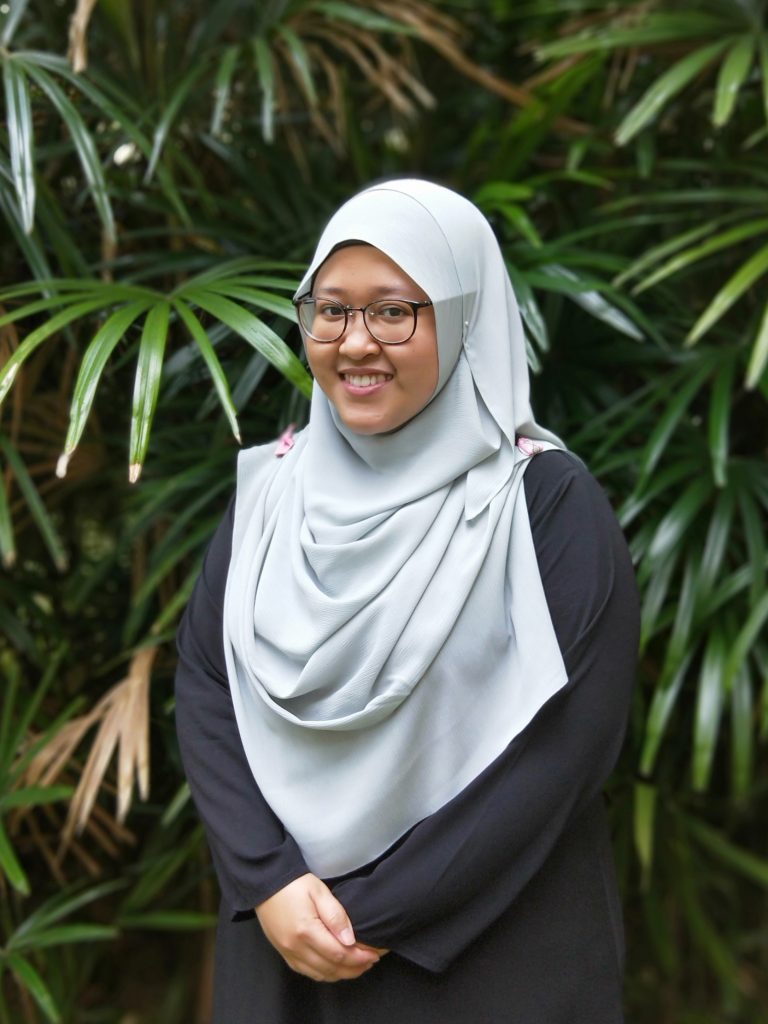 Siti Ruquiyah Bte Effendi
Teacher Ruquiyah joined our centre in 2013. She has attained a Diploma in Early Childhood Care and Education –Teaching by SEED Institute in 2019 and is currently pursuing her Advanced Diploma in Early Childhood Leadership by National Institute of Early Childhood Development (NIEC).
"I believe that each child is unique and deserves to flourish in a safe and secure environment that contributes to their holistic development through spiritual awareness."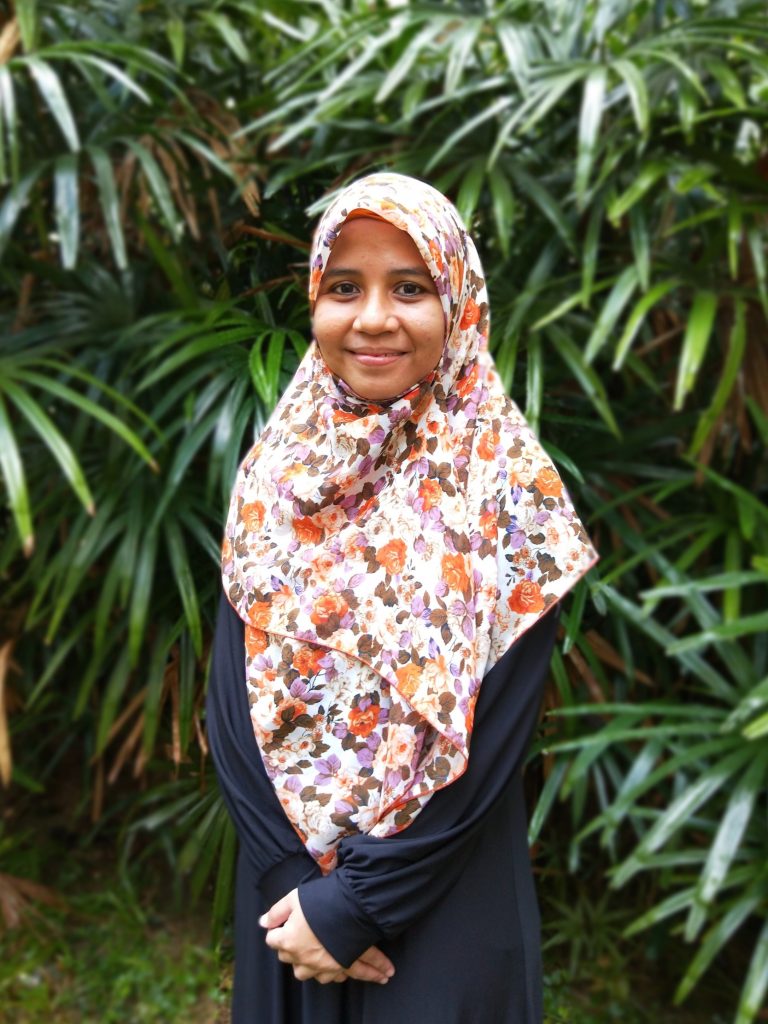 Nur Zaitah Bte Sanusi
Teacher Zaitah teaches the Arabic Language for all levels. She has 7 years of experience as an asatizah for two part-time based madrasah in Singapore, and holds the Diploma in Islamic Studies from Perdaus-Uniti College. She also holds the Fundamentals in Early Childhood Education certificate from Asian International College, Singapore. Currently, Nur Zaitah is pursuing her Bachelor Degree In Islamic Studies by Higher Institute of Az Zuhri.
"Alhamdulillah, I believe that children will grow like a tiny seed given by Allah swt and we need to nurture them with love and mercy. I am passionate about connecting them with the Al-Quran and Arabic literacy as that brings about benefit for their entire life in this world and the hereafter. I also love finding new resources for the children to support their various learning styles, syukran jaziilan."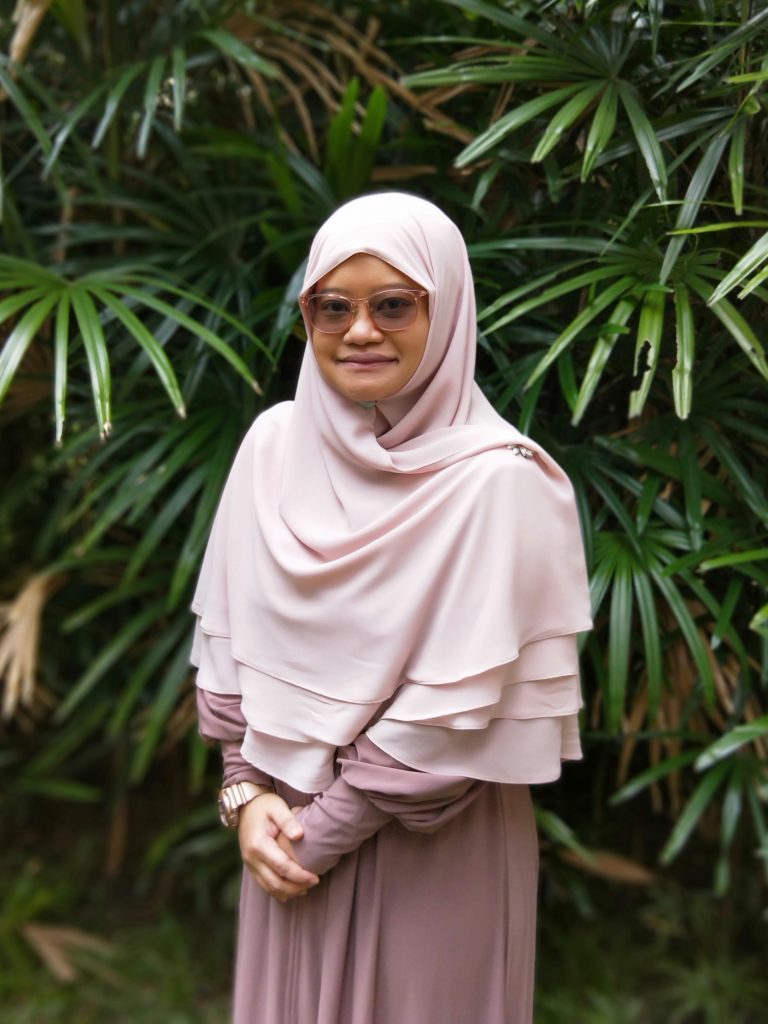 Netty Iryani Budiyano
Teacher Netty started her teaching profession in 2005; she had the experiences of teaching in 2 secondary schools before pursuing her interest in Advanced Diploma in Kindergarten Education – Teaching and graduated in it in 2013.  After 2 years in a private kindergarten, Netty joined Cavenur Kindergarten in 2015 as a Senior Teacher. In 2018, Netty attained her Bachelor Degree in Islamic Revealed Knowledge and Heritage by International Islamic University of Malaysia & Pergas and is now pursuing her Masters in Education at National Institute Of Education.
"I believe what works for one child may not necessarily work for another. All children can learn and will thrive in a nurturing environment that supports their different growing needs and abilities."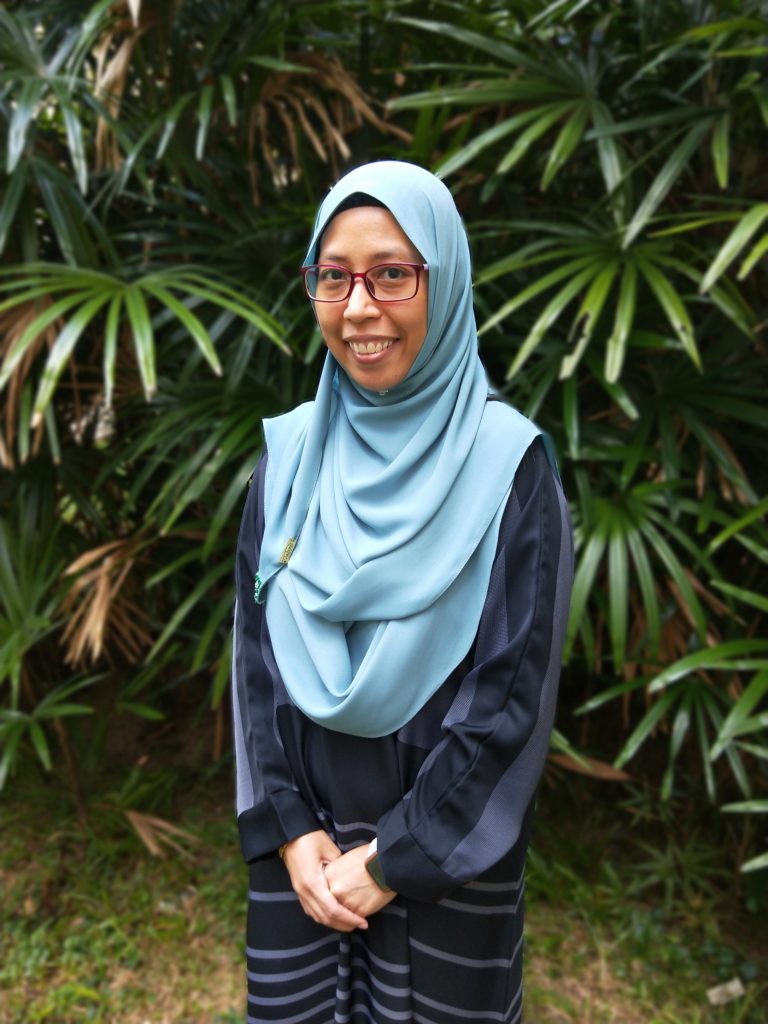 Nurhayati Bte Othman
Teacher Hayati has been teaching for more than 10 years in the field of early childhood. She completed her Diploma in Early Childhood Education (DPT-E) in the year 2007 from Learning Capital Institute; In September 2008 – March 2009, she underwent her second diploma course in the same institution and graduated with a merit award for her Diploma in Counselling Psychology (DCP). She also took up the Certificate in Infant and Toddler at the First Learning Training Center, and completed a course entitled FUNdamental Movement Skills & Creative Games in 2012 regarding the children's physical skills development.
"I believe an educator's role is not limited to solely teaching a child. However, we are there to hold their hands admist challenges, touch their little hearts and minds with love and care, and inspire them to reach their fullest potential by creating an awareness of a Khalifah's role and tapping on their curiosity in seeking knowledge. In syaa Allah."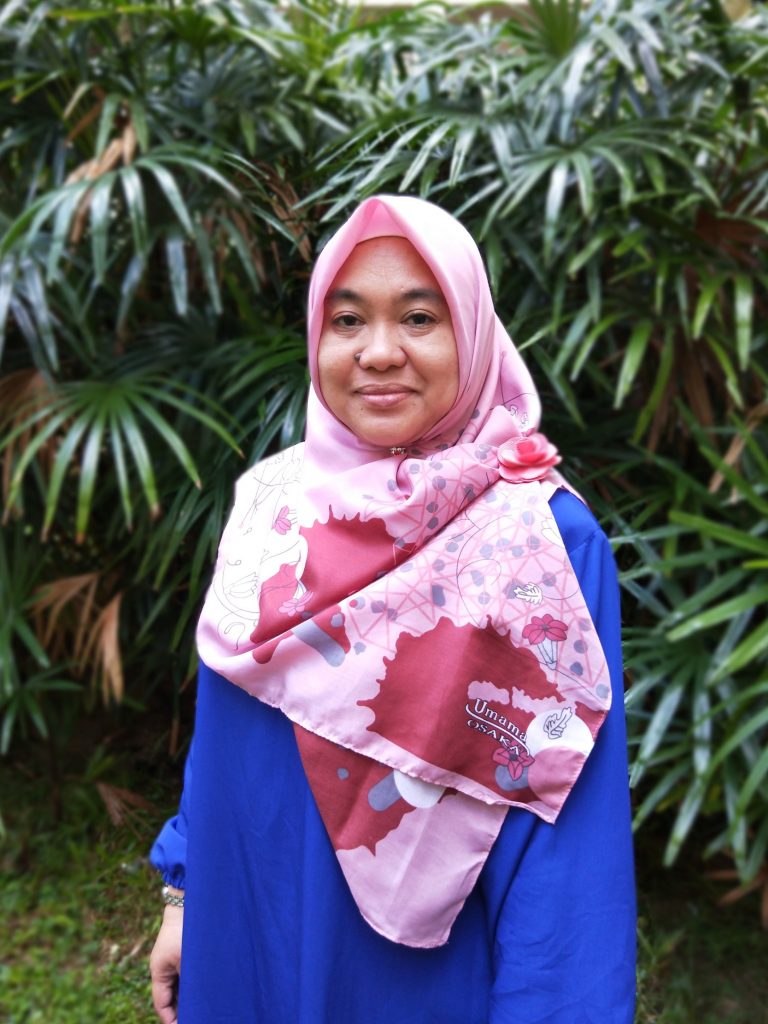 Siti Suriani Bte Sajari
Teacher Suriani joined Cavenur Kindergarten with a Diploma in Early Childhood Care and Education. She also has a Diploma in Applied Arts and had contributed 25 years of her early working years as a designer.
"I believe that each child has unique potentials within them. As a teacher, my aim is to facilitate for each child to excel, and to give the children a supportive, loving and caring environment that they need, insha'Allah."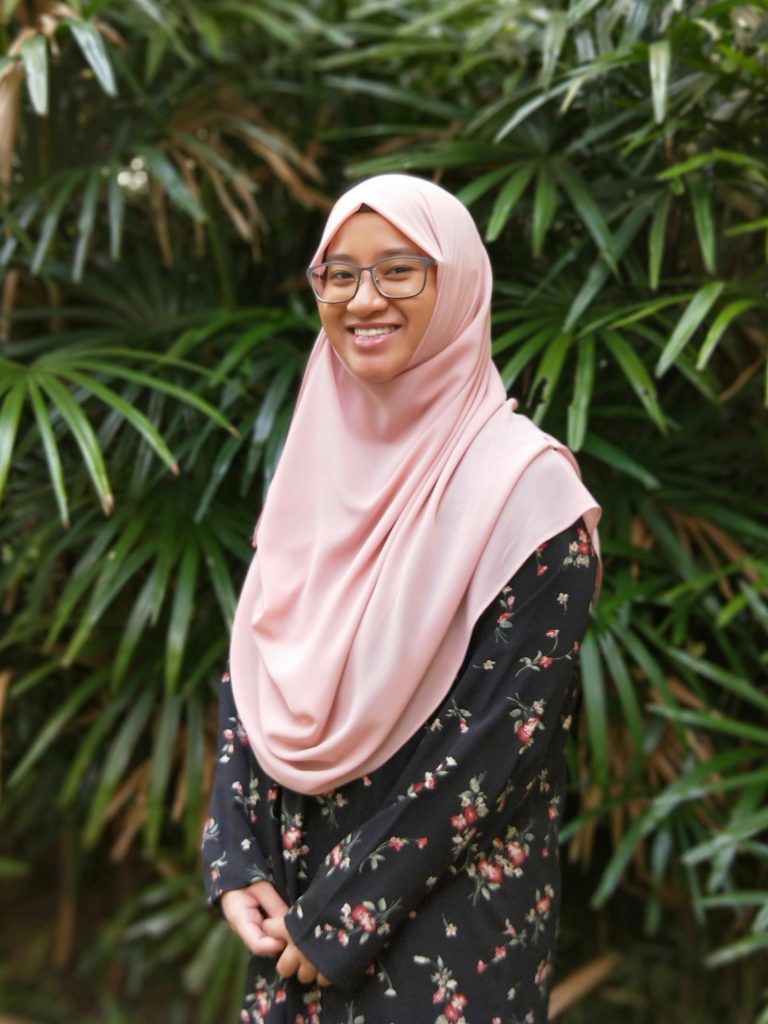 Nur Azdah Adilah Bte Azmay
Teacher Azdah joined Cavenur Kindergarten in 2018 as Teacher Aide. She has completed the Advanced Certificate in Early Childhood Care and Education by National Institute of Early Childhood Development (NIEC) in 2019.
"I love that a child's curiosity lies within their imaginative minds and pure hearts. I aspire to help children grow and become people who help and care for others in their environment, and nurture them through meeting their needs and encouraging them to develop their abilities to their finest."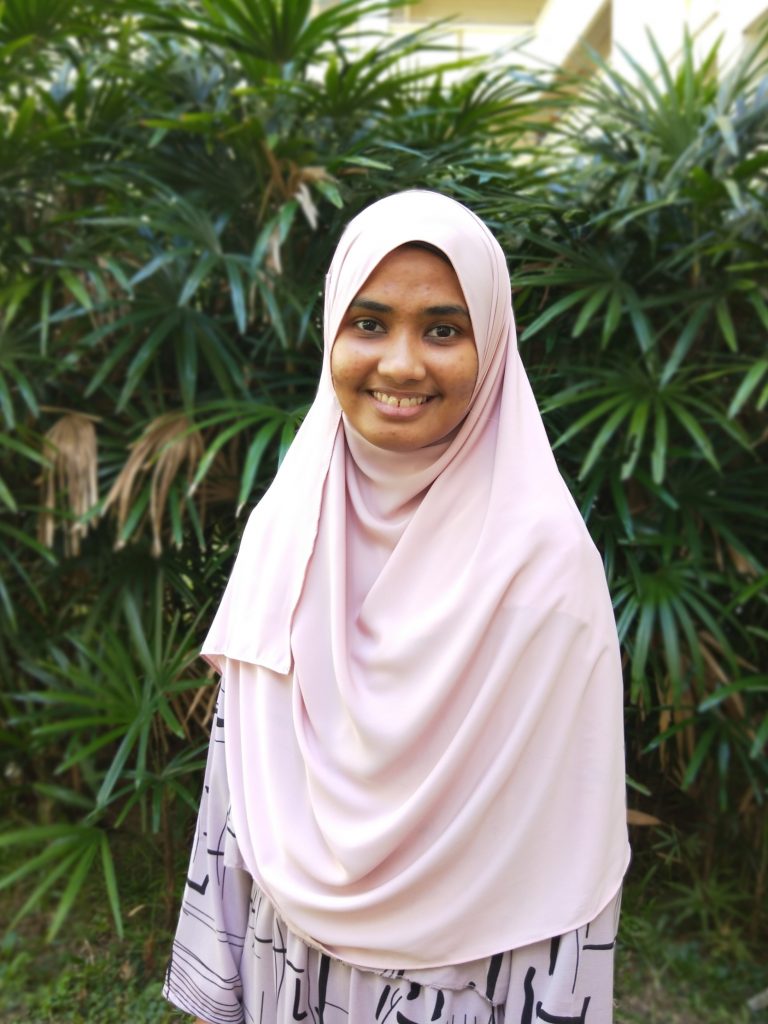 Sakinah Mohamed Noordeen
Teacher Sakinah has completed her Bachelor Degree in Arabic Language and Literature in June 2018 from Al Azhar University of Egypt, Cairo. She had attended her Primary and Secondary in Madrasah Alsagoff Al Islamiah; She had continued her Pre University Education for 2 years in Madrasah Aljunied Al Islamiah. Currently, she is completing the PCICS course organized by MUIS academy in 2021.
"I am humbled to be part of the enthusiastic Cavenur team that strives to nurture each little khalifah to know and love Allah and Rasulullah through the learning of doas, surahs and the Arabic language."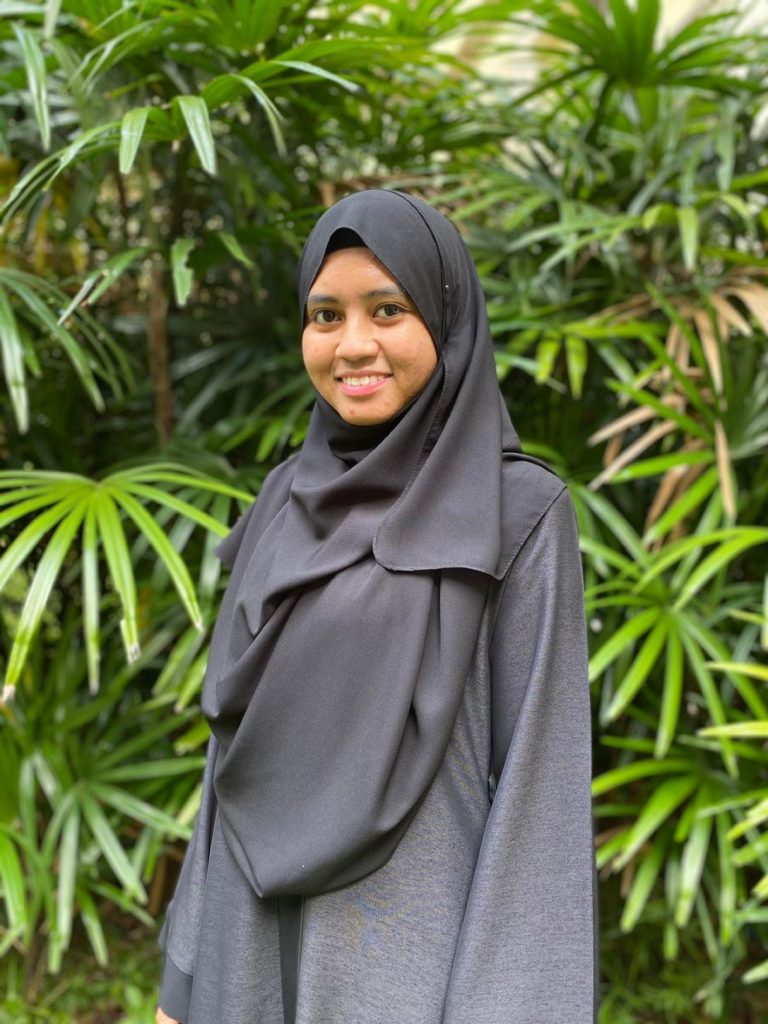 Nor Zahidah
Teacher Zahidah is a graduate of Al-Azhar University in Islamic theology and majored in prophetic tradition. She attended Madrasah Wak Tanjong Al-Islamiah and Madrasah Aljunied Al Islamiah for primary and secondary education, respectively. Prior to joining our team, Teacher Zahidah has worked as an assistant teacher in an islamic preschool environment.
"I believe every child is unique in his or her own way and as an educator I play an important role in identifying the learning needs of each child to maximize their learning experience and bring out their natural talent."
Our centre is located at: