A Balanced, Holistic and An Integrated Islamic Curriculum
In Cavenur, we believe in the benefits of an Islamic integrated curriculum for all ages. An Islamic integrated curriculum is one where Islam is placed at the centre of all learning and is centrally connected to all other academic subjects, skills and routines experienced in school. Through the exploration of Islam, children will learn scientific concepts, moral values, literacy, numeracy, motor skills and more. In doing so, their understanding and connection to the Deen becomes widenes and greatly enhanced.
The religion is not limited to or restricted by a set of routines, but becomes a door to all other learning. Like our everyday experiences, multiple domains, concepts and knowledge are often intertwined and inseparable; hence immersing children in integrated learning experiences invites young children to make connections between the many things that they are learning. It also helps to strengthen the connections between what they learn and what they experience in day-to-day life. It is not uncommon that an integrated curriculum facilitates for the revisiting various knowledge through different experiences and perspectives, adding to a more profound understanding of the knowledge itself.
This repetition aids children to become more present of how we use all types of knowledge daily, and how all types of knowledge and learning is important for our life.
When children gain a better appreciation for why they are learning something and how it is important and useful in their life, they develop a more positive approach to learning. Moreover, this integrated approach promotes holistic learning that does not put an imbalanced focus for children to excel in one area of learning. Instead, an integrated curriculum honors all types of knowledge and therefore promotes a holistic balance between what children are learning. This is important for the overall development of young children, and reinforces the idea that there is great value in different ways that children excel.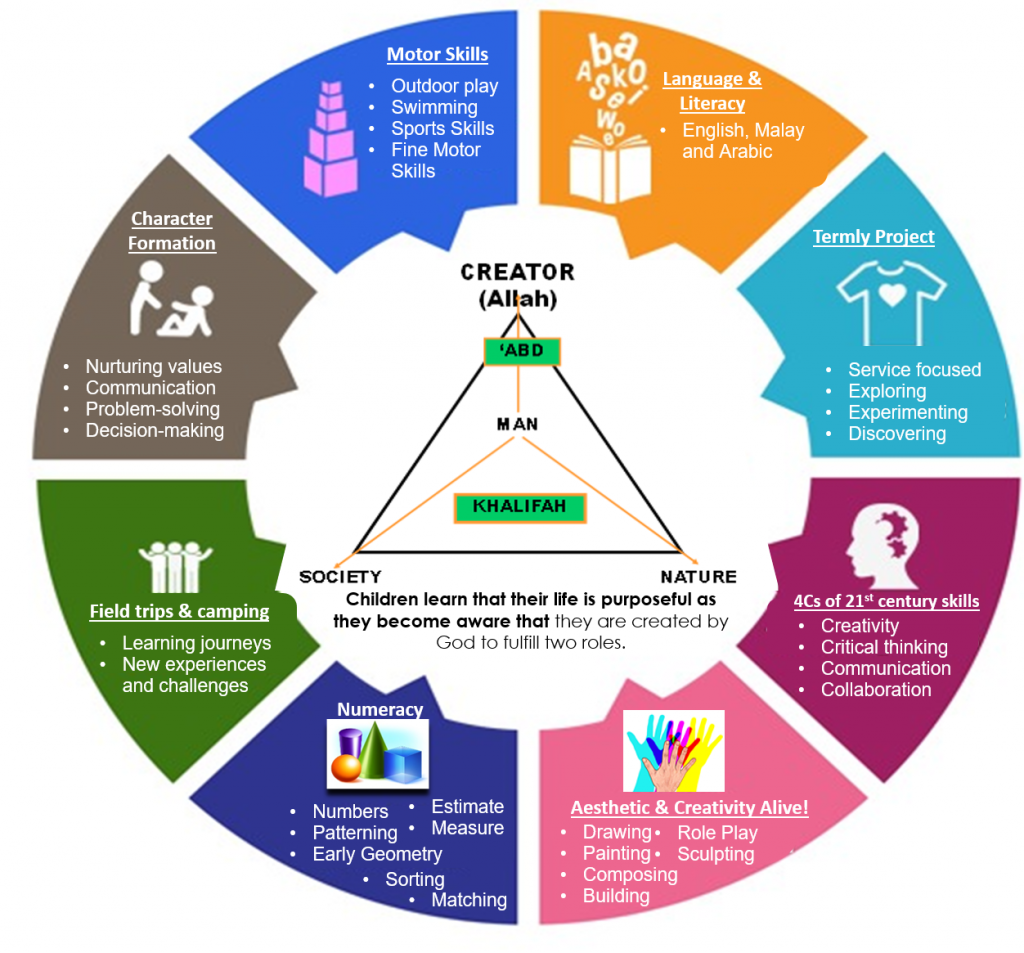 Our centre is located at: